Haitian Vetiver Oil is the naturally occurring essential oil from the roots of the Vetiver plant. The oil is recovered through the physical separation process of partial pressure steam distillation . No additives, solvents or chemicals are used at any point of the recovery process.
The raw material used for distillation is produced in Haiti by our sister company Jacosa, where the vetiver raw material, (Vetiveria zizanoides) , is brought to the distillation facility in small quantities often with the use of donkeys.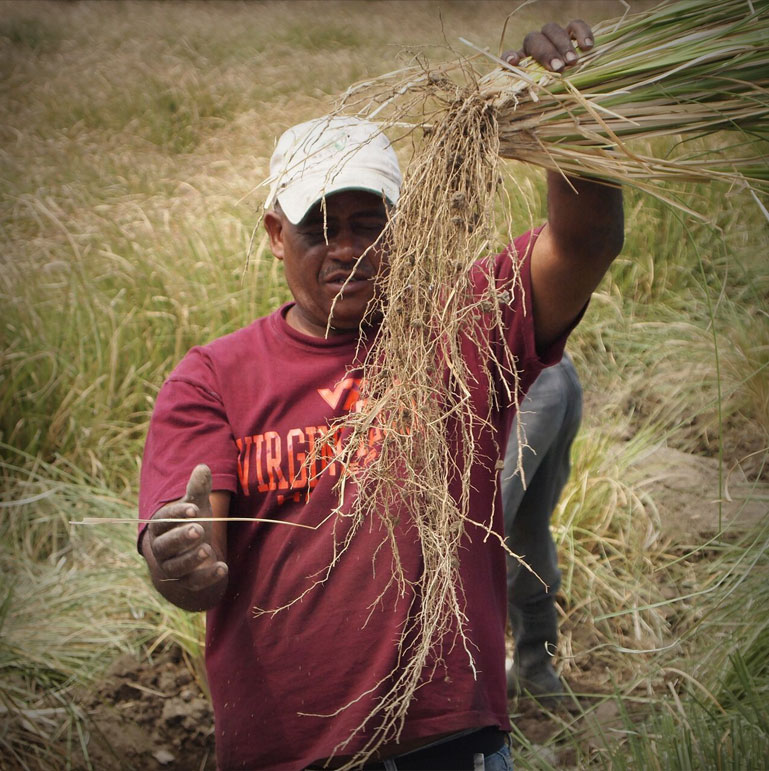 To our knowledge the Vetiver roots collected by Haitian farmers have never been treated with any fungicides, pesticides, herbicides, or any other agriculture chemicals. We therefore certify that there are no residual traces of such chemicals in the recovered essential oil, and that our Haitian Vetiver Oil is 100% pure and natural.