Virginian Cedarwood Oil is the naturally occurring essential oil from the wood of the native Texas Red Cedar (Juniperus Virginiana).
The oil is recovered through the physical separation process of partial pressure steam distillation, according to good manufacturing practice and consistent with FDA rules and regulations. No additives, solvents or chemicals are used at any point of the recovery process.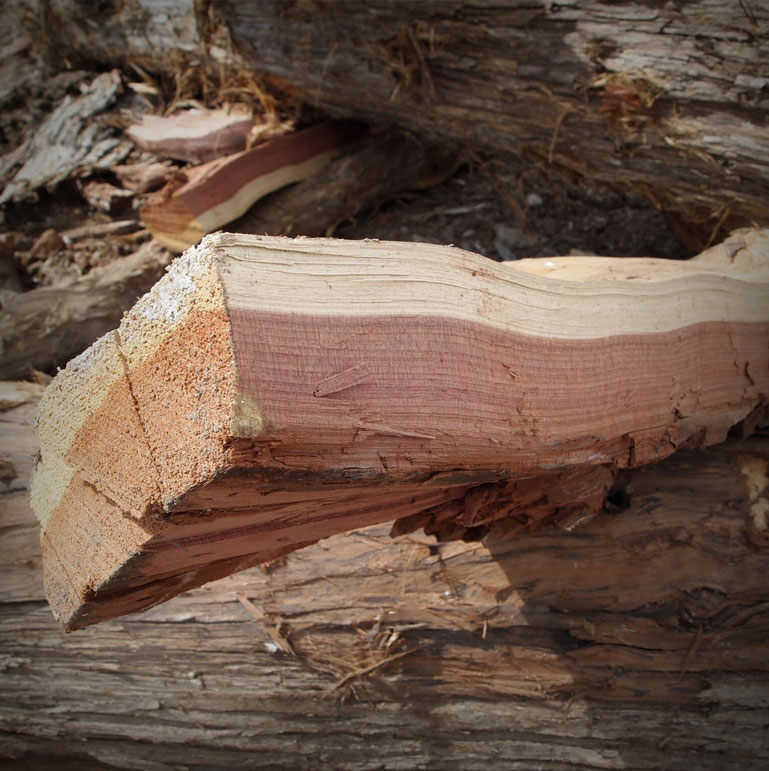 The Red Cedarwood raw material used for distillation is obtained from nearby sawmill scrap piles. Red Cedar raw material is available year around with little or no variation in the composition of the oil.To our knowledge the natural Red Cedar forest of East Texas was never treated with any fungicides, pesticides, herbicides or any other agricultural chemicals, nor is the timber chemically treated prior or subsequent to sawing. We, therefore, certify that there are no residual traces of such chemicals in the recovered essential oil, and that our Virginian Cedarwood Oil is 100% pure and natural.